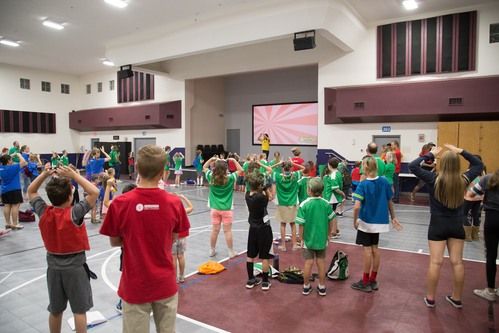 Cubbies (Pre-K : 4 to 5 years old )
Sparks (K - 2nd Grade)
T & T (3rd - 6th Grade)
Trek (7th-9th Grade)
Please fill out a form for each clubber. If a Club Registration is closed that you want to join, please
click here
and sign up for our waiting list to be notified when we have capacity.
Check out the Awana Information Sheet linked below for a list of all fees, supplies, points, policies, and more. For questions contact our Awana Ministry Director, Rick Fisher, at awana@redeemeraz.org.
Our Awana clubs meet on Wednesday night at 6:20pm. For a schedule of all dates for the 2020-21 Awana Year check out the calendar linked below.
Wednesday Night Schedule
6:05 - 6:20: Parents Check-in Clubbers
6:20 - 6:35: Open Assembly
8:00 - Parents Pickup Clubbers
As the Parent/Guardian of a clubber we would love to have you serve as one of our table leaders and listen to verses on Wednesday nights. We do require a background check, a pastoral reference, and an acknowledgement of the "Redeemer Statement of Faith" for all volunteers.
Jennifer Zuehlke - T&T Director
Krystal Jisr - Sparks Director
Shelley Carlson - Cubbies Director
Brent Zuehlke - Games Director
Awana® and the Awana logo are registered trademarks and service marks of Awana Clubs International. Used by permission.