Redeemer Women will be offering four different summer classes on Tuesdays and Wednesdays throughout June, July, and August. Each class is a standalone workshop in order to provide flexible options for women to drop in on a class and connect with other Christian women! Learn more and register on the Women's Classes page linked below.
Current 7th - 12th graders in the Gathering are invited to Camp Regen. Located in Glorieta, NM this camp runs from July 29 - Aug 2. Camp Regen features expository preaching, Christ-centered music, exciting games and small-group discipleship. Churches from across the country will be in attendance. Cost is $450 per student. Registration closes July 12th.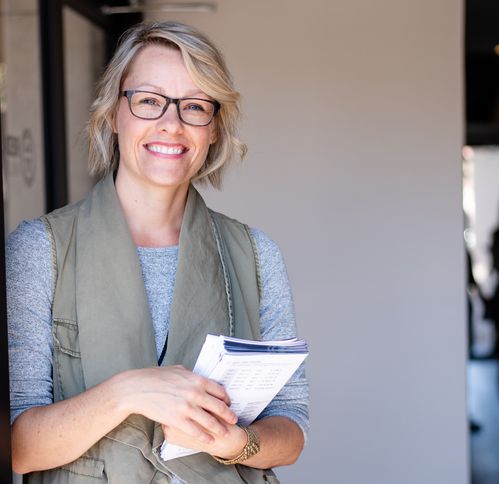 There are many opportunities for you to plug in and serve at Redeemer. If you are interested let us know by filling out the connect card linked below!

The Redeemer Center for Church Leadership will be offering NT101 Beginning Koine Greek and NT103 New Testament Introduction this fall. To find out more and to pre-register for the classes click below!
Join us for the Faith & Family Night at the Diamondbacks on Friday, August 19th game time is 6:40pm. The post-game will include D-backs player's testimonials and a concert by Switchfoot. You can purchase tickets and learn more using the link below.

Royal Family Kids Camp is a 5-day overnight camp for children in the foster care system. We are looking for volunteers for the camp. Please visit Ron & Deborah Batz at the RFKC table after service or visit the website below for more information.
Pastor Jon's "Stand: Christianity vs. Social Justice" sermon series has been turned into a book! This easy-to-understand book clarifies the change you're sensing in our world today and gives you tools to stand faithfully against this aggressive and heretical attack on the Gospel. Pre-order today using the link below!
GriefShare exists to come alongside you through life's most difficult challenges. We will now have a group meeting Mondays from 2p-4p starting June 6th. You may begin at any point, but please fill out the registration form to let us know you are coming.
Don't try to go through separation or divorce alone. DivorceCare is a safe place where caring people come alongside you as you find healing from the pain of separation or divorce. A new group will begin meeting Fridays from 6p-7:30p starting August 12th. Click below to learn more and to register.