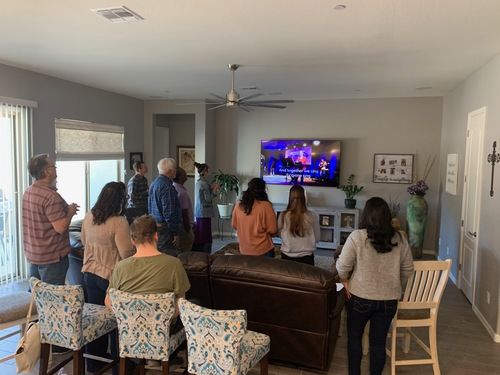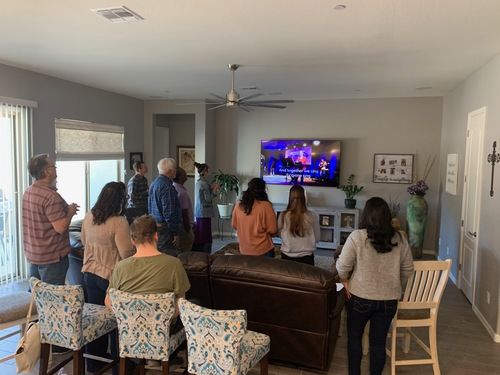 Redeemer's Microsites allow people who live far from the church campus to enjoy our services with others in their area. It is called a Microsite because these locations offer the online service and a Growth Group. Other ministries are welcome to start up as God brings leadership. In fact, should Jesus decide to do so, we are praying that all these sites become churches one day.
Our west side microsite meets at the home of Craig and Erica Britt on Sundays at 10:25am except for Communion Sundays. They are led by Craig Britt who is a member and a longtime friend of Redeemer Bible Church. On Communion weekends, members are encouraged to attend church at the Redeemer Gilbert campus. Upcoming Communion dates are May 2nd, June 6th, and July 4th. For more information about the location and directions to the west side microsite, email us at
microsites@redeemeraz.org
.